Texas A&M University School of Law's Gabriel Eckstein is spending his week in Seoul, South Korea after being invited by the Ministry of Foreign Affairs of South Korea to participate as a keynote speaker in a forum titled, "Smart Water Management of Smart Cities." The focus of his presentation is smart water management for urban and rural communities--using technologies and methodologies that ensure the provision of clean water to all people.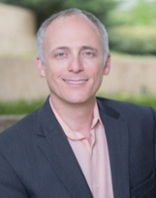 Following this appearance, Eckstein will participate in two events at the 2019 Korea International Water Week in Daegu, South Korea. He is a panelist and a roundtable participant, discussing water quality challenges to address to achieve water security. He will focus specifically on the challenges posed by pharmaceutical pollutants in freshwater systems. In the Water Leaders Roundtable, Eckstein will engage with other "water leaders" on pressing, global issues including smart water management for sustainable cities and natural habitats.
"These invitations come from the highest level of government in Korea, and I will be engaging with others on the most pressing water issues globally," says Eckstein.
Gabriel Eckstein is a professor of law and director of the natural resources systems program at Texas A&M University School of Law.