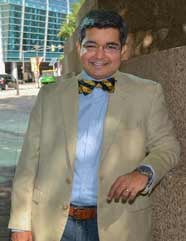 The CAP·impact Podcast interviewed Texas A&M University School of Law Professor Saurabh Vishnubhakat about his involvement with the refinement of the Patent Trial and Appeal Board (PTAB) patent review process within the U.S. Patent Office.
Click here to listen to the podcast interview.
Vishnubhakat is an expert in intellectual property, patent law, civil procedure, administrative law and and economics.