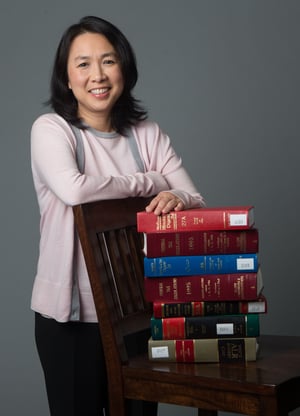 Texas A&M University and the Women Former Students' Network selects Texas A&M University Law Professor Huyen Pham for the Eminent Scholar Award.
The Women Former Students' Network (WFSN) shares with Texas A&M University a mission to value and promote inclusiveness and diversity and to advance the engagement of women in academic, research and service activities of the institution. Female faculty at Texas A&M University, by their outstanding achievements in teaching and research, are in a unique position to influence the educational experience of current students. Their successes are inspirational to young women who are still choosing the future direction of their lives and careers.
"Congratulations on this very well-deserved recognition--outstanding," says Timothy Mulvaney, Texas A&M University School of Law professor and associate dean for faculty research and development.
About Texas A&M School of Law
Texas A&M School of Law is an American Bar Association-accredited institution located in downtown Fort Worth. In 2013, the law school acquired Texas Wesleyan University School of Law and has increased faculty and students exponentially in its five-year existence. The law school ranks highly nationwide in dispute resolution and intellectual property and offers 11 clinics that introduce students to real-world applications of the law. For more information, visit law.tamu.edu.
About Texas A&M University
Texas A&M, established in 1876 as the first public university in Texas, is one of the nation's largest universities with more than 66,000 students and more than 440,000 living alumni residing in over 150 countries around the world. A tier-one university, Texas A&M holds the rare triple land-, sea- and space-grant designation. Research conducted at Texas A&M represented annual expenditures of more than $905.4 million in fiscal year 2017. Texas A&M's research creates new knowledge that provides basic, fundamental and applied contributions resulting, in many cases, in economic benefits to the state, nation and world.