Texas A&M University School of Law's Innocence Clinic welcomes Amanda Knox and Anna Vasquez Tuesday, October 8 at 12 noon. Both Knox and Vasquez were wrongfully convicted and exonerated after serving time behind bars and would like to share their stories with students, faculty, staff and community guests. Click here to RSVP.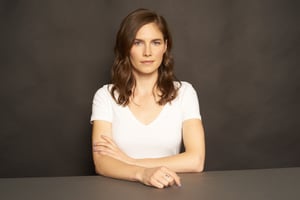 Knox is an exoneree, journalist, public speaker and author of the New York Times best-selling memoir, Waiting to Be Heard (HarperCollins, April 2013). Between 2007 and 2015, she spent nearly four years in an Italian prison and eight years on trial for a murder she didn't commit.
She hosted The Scarlet Letter Reports, a VICE/Facebook series about the public vilification of women and currently hosts The Truth About True Crime, a podcast series for Sundance/AMC that she produces and writes.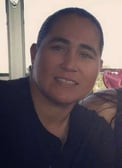 Vasquez served nearly 13 years for a crime she did not commit and never occurred. She and her three friends spent 22 years fighting for their innocence are known as the San Antonio Four. As the director of outreach and education for the Innocence Project of Texas, Vasquez is dedicated to sharing her experience in the hopes of "improving the justice system and preventing similar occurrences."
Texas A&M School of Law students, in collaboration with The Innocence Project of Texas, can

earn course credit by investigating the cases of defendants who claim actual innocence, even after all appeals have failed. The Innocence Project of Texas (IPTX) is an organization dedicated to the mission of securing the release of people who are wrongly convicted in the state of Texas and educating the public about the causes and effects of wrongful convictions.
Coincidentally, October 2 was designated Wrongful Conviction Day by the Innocence Project of Texas and the Innocence Network. It is an annual observance "dedicated to ending wrongful convictions and highlighting the plight of those convicted of crimes they did not commit." This year, the day highlighted the role that human factors play in criminal investigations and the efforts to prevent wrongful convictions through 40 events.
Visitors must RSVP. Click here. Have a question you would like Amanda and/or Anna to answer. Click here to submit.