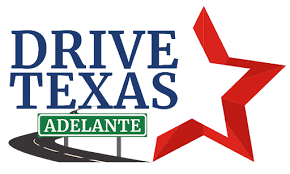 Texas A&M School of Law Community Development Clinic students advocate for conditional driver's licenses for all Texans. A report completed by students, faculty and practicing attorneys in the fall supports the Drive Texas Adelante campaign, a coalition of organizations united by their desire to advance conditional driver's permit legislation for undocumented Texans and other communities.
As a result, members of the Mexican American Legislative Caucus, Senate Hispanic Caucus, House State Affair Committee and Senate Transportation Committee will gather early April for a policy briefing at which Luz Herrera, TAMU Law professor and associate dean for experiential education, will speak.
"Driver's licenses help keep everyone safe. Now more than ever, we need to make sure everyone can stay safe on the roads while they care for neighbors and their families during the pandemic. Crowded trucks, vans, and buses are not recommended means of transportation," says a statement of support circulated by the Drive Texas Adelante campaign.